Welcome to Laserbody M.D.
Be You, Only Better!
Welcome to
LaserBody M.D. Body Contouring + Skin Management Clinic
Voted as Top Medical Spa by Top Choice Awards, Laserbody M.D. is where the world of wellness, beauty and personal enhancement align. LaserBody M.D. is your complete solution for the safest and most effective anti-aging treatments + non-invasive body contouring.
We are your ultimate source for the safest and most effective anti-aging treatments & non-invasive body contouring. Our expert medical professionals are now utilizing the latest innovation and technology in skincare and body sculpting including CoolSculpting, Venus Freeze + Venus Legacy, Fraxel and Medical Grade Skin Care
We continue to grow because our focus has always been providing our clients with exceptional service, safety and efficacy in a comfortable, spa-like atmosphere. Under the supervision of our Medical Director, our medical professionals all maintain stringent safety standards and use the most cutting-edge technology to help you look and feel your best. We always welcome inquiries about our business, and how we do it. Get in touch with us if you would like to learn more about LaserBody M.D. and how we can help you achieve your goals.
We believe in providing a highly personalized medical service that is specifically designed to address your every concern and exceed your every expectation. This comes with first understanding you and your needs to guide you through our medspa clinic in a way that is effective and affordable.
We believe in fair pricing without compromising the quality of your care. We will not be undercut and may even match or beat pricing for the same services.
Excellent Patient Satisfaction
Having a complete understanding about your goals helps us prescribe the best treatment. Our medical staff are committed to not only providing the best treatment but to educating you on your body and a long term strategy to maintain it.
Cutting Edge Aesthetic Technology
Our team of experts uses only state-of-the-art techniques and the best technology in body sculpting, cellulite reduction, hair removal and laser therapy with the comforting and relaxing atmosphere of a spa.
Safe & Effective, Non-Surgical
We believe in safe, non-surgical procedures such as body contouring, laser skin tightening and fillers + injectables to provide natural results with no surgery or downtime.
Expert Medical Staff
We're only as good as our people, and our people are the best. We are a medical facility staffed by doctors and nurses, armed with knowledge, proper training and experience to provide only the best care for our patients.
Art & Science
Achieving natural results is as much an art, as it is a science. Expertise and experience allow us to know exactly how much is enough to achieve results that are invisible to the eye.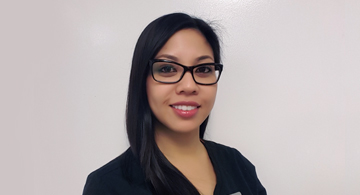 Nurse Darlene
Cosmetic Nurse, RPN
Nurse Darlene is a registered practical nurse (RPN) with extensive experience in non-invasive fat reduction and skin rejuvenation procedures. Known for her warm and friendly demeanor, Nurse Darlene has an unwavering dedication to patient care. She is committed to helping patients achieve their desired goals while also keeping abreast of the latest advances in medical-grade skin care therapy and non-surgical aesthetic procedures.
Darlene has a passion for aesthetic medicine and brings a wealth of experience to her position. She is currently completing her Registered Nurse degree, while also working for the City of Toronto to provide care to our geriatric community.
In her spare time, Darlene is an avowed basketball fan and foodie who loves to explore new food experiences.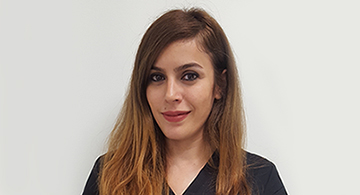 Nurse Laya
Cosmetic Nurse, RPN
Nurse Laya is a registered practical nurse (RPN) with more than 8 years of experience in the cosmetic industry. Originally from Iran, she is registered by the College of Nurses of Ontario (CNO) and is currently advancing her education to become a Registered Nurse (RN).
Previously, Laya was as an Aesthetic Registered Nurse at the Skin Diseases and Leishmaniasis Research Center in Isfahan, Iran. She gained experience in the field by assisting with post-cosmetic procedures for patients who had been bitten by infected sand flies. As a scrub nurse, she worked alongside surgeons in the operating room.
Laya has wide-ranging experience with Botox®, filler injections, Alexandrite hair removal laser, IPL, Fraxel, and Q switch. At LaserBody M.D., she is known for her ability to make patients feel comfortable and explain treatment options in clear, simple terms that patients can understand.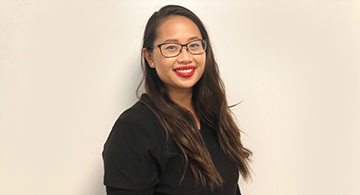 Nurse Beverlie
Cosmetic Nurse, RPN
Nurse Beverlie is a registered practical nurse (RPN) who takes great pride in providing the best possible care to her patients at LaserBody M.D. A 2019 graduate of Seneca College, Nurse Beverlie is registered with the College of Nurses of Ontario (CNO) and the Registered Practical Nurses Association of Ontario (RPNAO).
Beverlie is also a certified Medical Aesthetic Practitioner, graduating with Honours from Centennial College. Committed to ongoing education, she regularly attends various workshops and seminars to keep her skills up to date.
Beverlie is known for her positive attitude, outgoing personality and caring nature, which are critical in establishing trust with her patients. She takes the time to listen to her patients and loves creating a customized treatment plan that meets their aesthetic goals. She truly enjoys seeing the positive transformation in a patient's appearance, as well as the boost in their self-confidence. During her free time, Beverlie loves spending time with family and friends, travelling, hiking, trying new foods and all things DIY.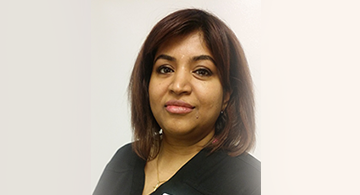 Nurse Sobana
Cosmetic Nurse, RPN
Nurse Sobana is a registered practical nurse (RPN) who is passionate about appearance medicine. Several years ago, Sobana ditched her desk job to pursue a more rewarding career in skincare therapy. But she didn't stop there. After five years as a skincare therapist, Sobana decided to advancer her career by attending nursing school to become an RPN. Her dream was finding a position that allowed her to discover and learn the latest technologies in anti-aging medicine. She found the perfect fit at LaserBody M.D.
In her spare time, Sobana enjoys traveling, cooking, reading, watching movies, yoga and dancing for fun. She believes in the power of positive energy and that the people around us reflect our emotions. She enjoys spending quality time with family and neighbours, as well as relaxing at home.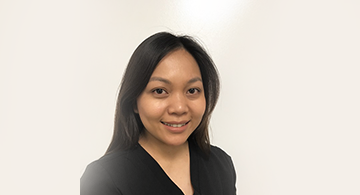 Nurse Racel
Cosmetic Nurse, RPN
Nurse Racel is a registered practical nurse (RPN) who comes from a family of nurses. She pursued her passion for nursing at George Brown College in Toronto. Racel especially loves cosmetic nursing and constantly strives to expand her knowledge of the field to help patients achieve their most dramatic goals.
Outside of work, Racel's favorite hobbies including playing Sudoku, cooking, watching movies and spending time with her family at home.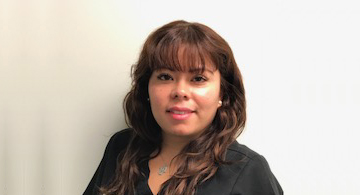 Nurse Angela
Cosmetic Nurse, RPN
Nurse Angela is a registered practical nurse (RPN) with several years' experience in the field. Originally from Colombia, she graduated with honours from Sheridan College in 2007, where she gained her education in practical nursing. She worked for several years in long-term care, before developing a passion for the esthetics field.
Prior to joining our skilled nursing team at LaserBody M.D., Angela also earned her Medical Esthetics Practitioner certificate at Centennial College in Toronto, again graduating with honours.
Angel lives by the philosophy that communities grow stronger together. She firmly believes in the power of positive attitude and happiness. She loves helping patients restore their self-confidence and achieve their most beautiful selves.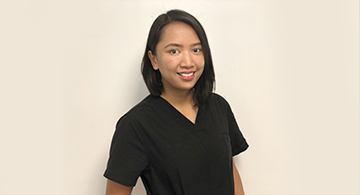 Nurse Bernadette
Cosmetic Nurse, RPN
Nurse Bernadette is a registered practical nurse (RPN) who has extensive knowledge and expertise in various non-surgical aesthetic technologies. A graduate of Seneca College, Bernadette is passionate about the cosmetic industry and she's committed to helping her clients achieve the most beautiful, natural-looking results.
Always eager to enhance her skills and knowledge, Bernadette strives for excellence in patient care, helping clients reach their individual aesthetic goals. She's known for her easy-going, positive attitude and her dedication to providing the best treatment plan for every client, so they can look and feel their best.
Outside of her career, Bernadette loves adventure and traveling the world. When at home, she enjoys watching movies, listening to music and video-chatting with her family in the Philippines.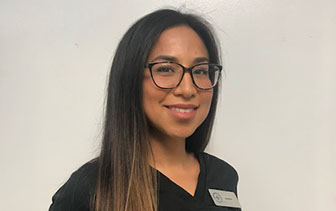 Nurse Amanda
Cosmetic Nurse, RPN
With nearly a decade in the cosmetic industry, Amanda started her path as a Spa Therapist. Her training included aesthetic certification in both Canada and Europe, as well as expert certifications in multiple pharmaceutical skin care lines. She loved helping people address their skin concerns and seeing the difference it made in their lives. This drove her to gain a deeper knowledge and expertise in the industry and is the sole reason she chose cosmetic nursing as her career. Now, as a Registered Practical Nurse, she helps people achieve their aesthetic goals in a greater way.
Amanda believes that knowledge is of the utmost importance for both her and her patients. For this reason, she strives to always be at the forefront of the cosmetic field. She is passionate about patient education because it allows them to make the best choice for their desired cosmetic goals. Education comes naturally to Amanda who has taught both skin therapy and anatomy for the Spa Therapist program at Bryan College. This experience has heightened her abilities in helping patients navigate and understand treatments most suited for their concerns. She sees it as a privilege and pleasure to guide her patients through their journey of cosmetic self-improvement.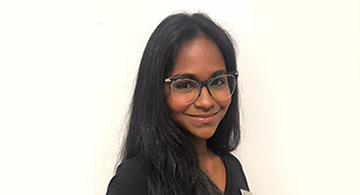 Nurse Rose
Cosmetic Nurse, RPN
Rose is a Registered Practical Nurse (RPN) who is providing compassionate personalized care in the LaserBody M.D. community. She specializes in providing care for patients undergoing non-invasive cosmetic procedures including laser treatments, fat/cellulite reduction treatments and skin rejuvenation treatments.
Rose took her education at George Brown College, graduating in 2016. She is currently registered with the College of Nurses of Ontario (CNO) and the Registered Practical Nurses Association of Ontario (RPNAO). Rose also has a background in modelling for fashion and beauty products for local artists here in Toronto. While in the industry, Rose became passionate about helping others build confidence and feel inspired about themselves again.
Rose is known for her enthusiastic spirit, contagious smile and amiable personality. Which makes her patients feel more comfortable in getting their treatment. She loves adventures, road trips, travelling abroad, meeting new people and creating new families.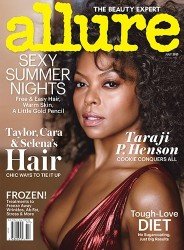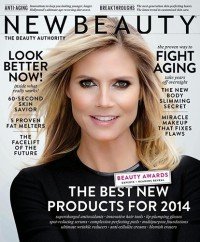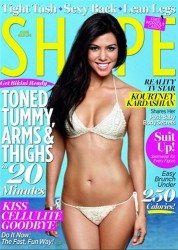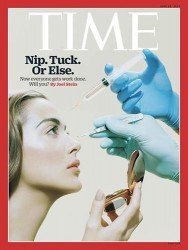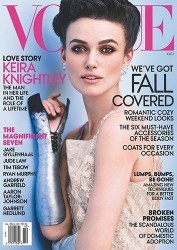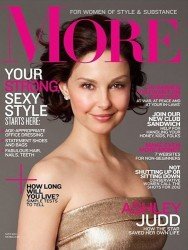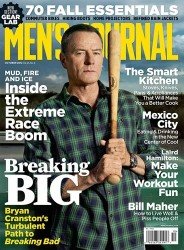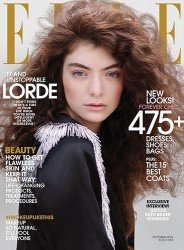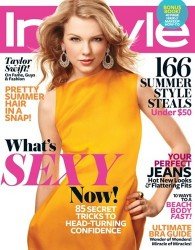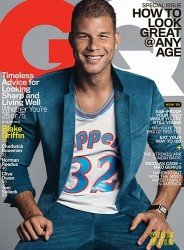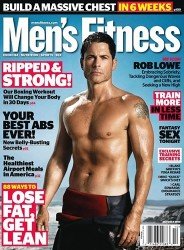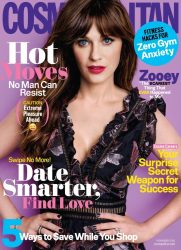 MIDTOWN
TORONTO
418 Eglinton Ave W,
Toronto, ON M5N 1A2
TORONTO @ Canadian Dermatology Centre
1390 Don Mills Rd Unit D101
Toronto, ON M3B 0A7
SCARBOROUGH/
PICKERING
375 Kingston Rd.,
Pickering, Ontario L1V 1A3
RICHMOND
HILL
11160 Yonge St #8,
Richmond Hill, ON L4S 1K9
20 Charles St.
Newmarket, ON L3Y 3V8
802 Southdown Rd. Unit C3,
Mississauga, Ontario L5J 2Y4
230 James St. S, 3rd Floor
Hamilton, Ontario L8P 3B3
160 Main Street South
Brampton, Ontario L6W 2E1